Let's Get you Signed up to Sell
Signing up for the Event is a TWO Step Process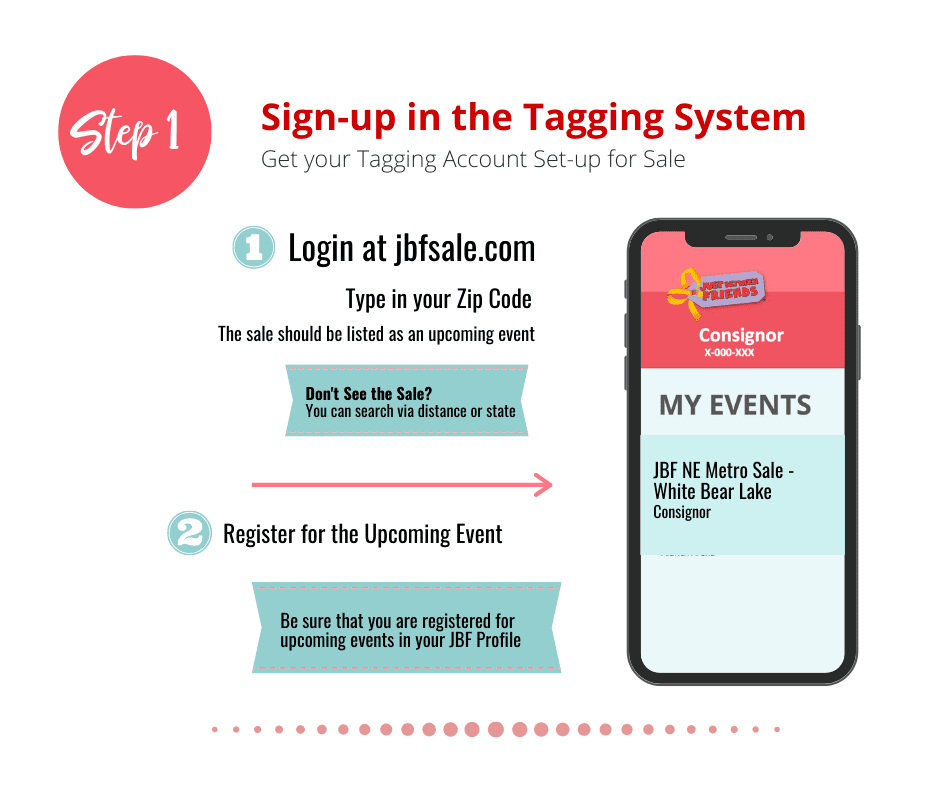 STEP 1
First Step is to get you signed up for the Sale via your JBF Tagging Account.
(If it is your first time selling with JBF you will want to set up your account the first time you log-in)
Once you are logged in- search for the Twin Cities NE Metro - White Bear Lake Sale and select the Event and then Consignor.
This will set you up to tag and ensure the sale has access to your inventory for the POS system.